Cosy and pleasant room for child
Many parents wondering how to make a child's room a cosy and pleasant place for him and looking for some advice how to do it?
For 2-6 year old child, parents would like to make him in own room to feel like in a fairy-tale land. It is not hard to realize. A good idea is to choose, buy and install a wall wallpaper from a collection intended especially for children, a wallpaper with motive from fairy-tale.
Today in stores you can find a wide range of photo wallpapers and ordinary colourful wallpapers for a children's room.
To buy wallpaper for children room you can go to stationery shop or visit a few online shops' wit wallpapers to find something which suits with your child.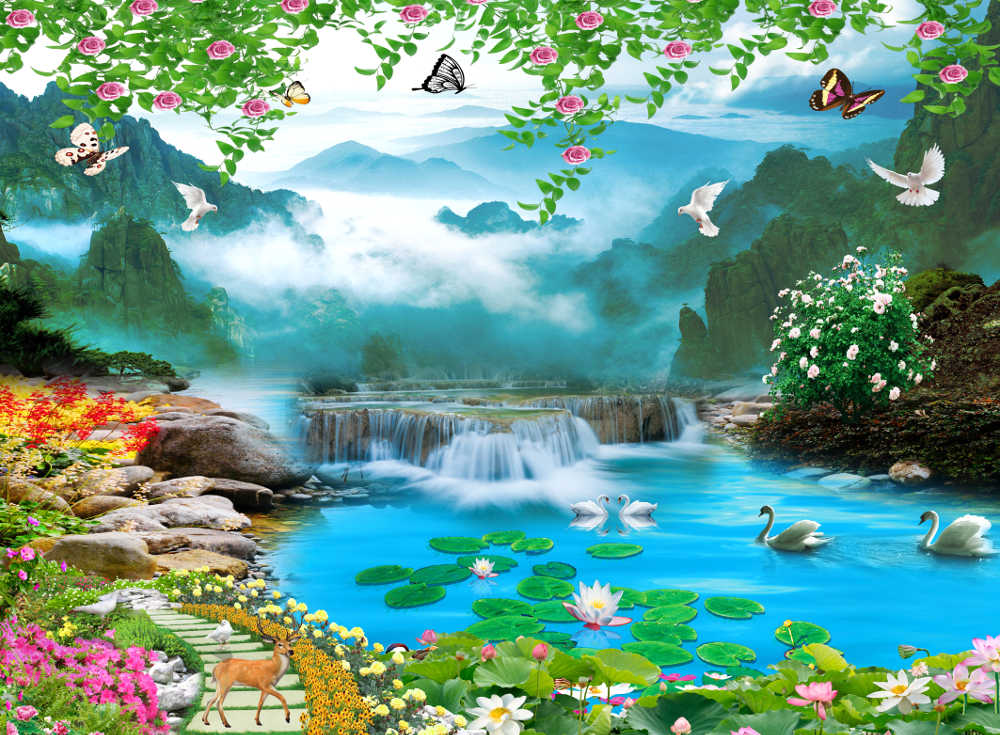 Photo wallpaper
While choosing a right wallpaper for child, you should remember which fairy tales are his favourite and which heroes from tales are his favourite heroes.
Each child has his or her favourite fairy tales and beloved heroes. Every store with wallpaper offer wallpapers with images of popular heroes of books, movies and fairy tales.
You only need to know which hero is favourite hero for your child and what is your child interests.
Of course, you have to remember that for girl and for boy in this young age, their favourite fairy tales are very different.
Beautiful wallpaper with a princess will great for a girl but for a boy castle and the kingdom, will be favourite.
Second choice for children room can be themed photo wallpapers to create a unique atmosphere in a room. You can choose motive with the forest, motive with village, motive with lake or river and much more.
A child's room can be easy completely changed by photo wallpaper with a beautiful place, in any corner of the world.
If you are afraid that your child will quickly get bored with wallpaper with some tales heroes, no need too much worry because changing of photo wallpaper is easy and this kind of wallpaper is not expensive, their replacement will not be a big investment. You do not need the help of professionals to this work, because you can do everything yourself.